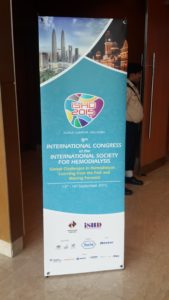 9th International Congress of the International Society for Hemodialysis was held from September 13th to 16th, in Kuala Lumpur, Malaysia.
It's the 2nd national exhibit in Malaysia since WS engaged with AIM MEDICAL SUPPLIES, the exclusive Distributor in Malaysia. After a year's market development, many users in HD facilities came to booth to share their positive clinical experience.
The technician from Hospital Kuala Lumpur shared their clinical experience with WS FIR, and gave positive commend with it.
In addition, there are 3 clinical results published in this congress, attract lots of attention of attendees.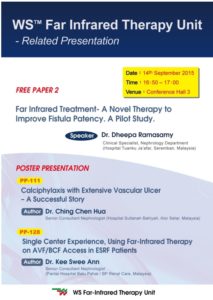 After the congress, WS staffs are invited to HD clinics of St. John to share world wide experience of WS FIR usage to medical staff.